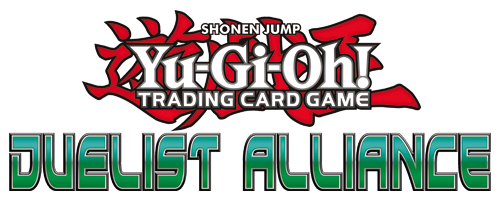 Format: Open Dueling : Sealed Les joueurs font un deck de 20 cartes est peuvent Jouer contre dautre Joueur Pendant La journée / Players Make a 20 Cards Deck and play against Each Other During the day.
Tournoi/Tounament: Constructed/Construit – Advance – 2 de 3 40min Round + Playoff*
(Les cartes de Duelist Alliance seront legal dans votre deck pour ce Tournoi Construit)
(Cards From Duelist Alliance Will be legal For this Tournament)
Inscription/Registration: 11H00am a 12h55
Début/Start: 13h00
Coût/Cost: 25$ (Incl 5 Booster Duelist Alliance + Promo Dragon Horn Hunter)
*Nombre limité de participants/Limited Number of Participants: 32*
Nombre de roundes :
4-8 Players – 3 Rounds – Pas de playoff*
9-16 Players – 4 Rounds – Top 4
17-32 Players – 5 Rounds – Top 4
Playoff: Draft War of the giant
Un Playmat du Sneak Peek sera remis au hasard parmi les participants. Chaque joueur recevra également la carte promo Dragon Horn Hunter.
A Sneak Peek Playmat will be randomly attributed. Each player will get the Dragon Horn Hunter promo card.
Pizza gratuite pour tous si 32 participants
Free Pizza If we get 32 Players.